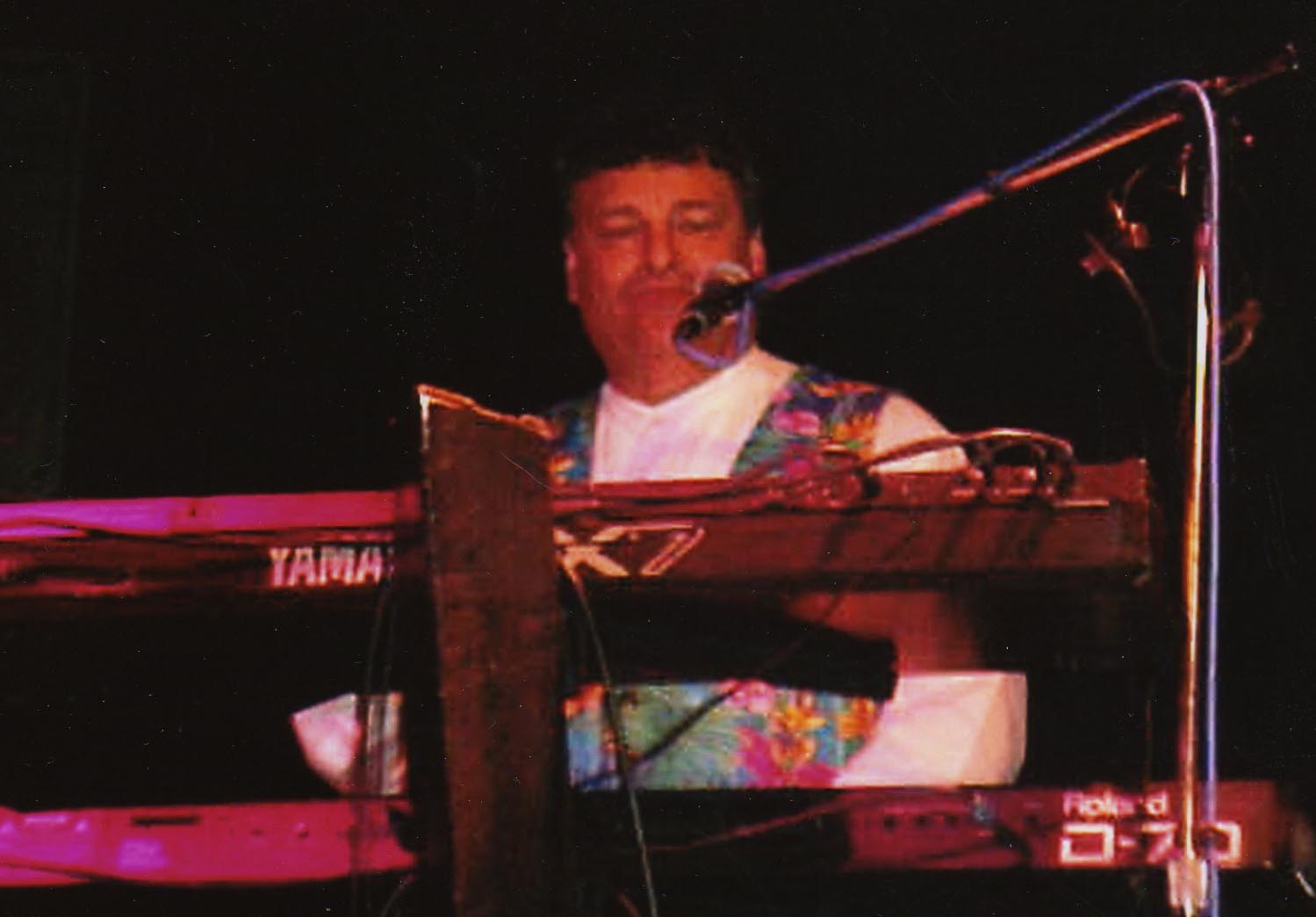 It is said that WHEN MUSIC COMES FROM THE HEART, IT CAN'T HELP BUT BE GOOD, and when you listen to Fabrizio, you know it comes from the heart!  Fabrizio's performances all across the U.S. have helped him develop his wide range of music.  "You can't pack a bar in Montana with the same music you play in a night club in New York. You learn real fast how to read the crowd." he says with a smile that lets you know there is a lot going on in his mind.
Fabrizio's Mother Lenn, who has a Degree in Music and has worked in the Television Industry, has cultivated and inspired his talent since Fabrizio was 4yrs old. "I remember many hours of time she spent with me teaching me to play and understand musical theory. She gave me the love I have today for music." Says Fabrizio.
Fabrizio's incredible repertoire of songs for all ages is the result of countless hours of perfecting his craft.  His remarkable talent and dedication to the art allow him to put on a show that is unmatched.  Thanks to Fabrizio's tremendous versatility, charm and most of all ENERGY, his audiences feel like they are being entertained by a group.  Two parents with musical degrees started him playing and performing at the age of 4 and accounts for his broad keyboard range.  He is able to play and sing everything from pop, R&B, light jazz, country, and rock hits of 40's to the present.
When Fabrizio plays he has the sound of a full band, but all the different parts you hear are PERFORMED LIVE, and without the aid of back up tracks or sequences.  It is not uncommon to see people standing next to or behind him watching his hands, because when it comes to Fabrizio it is ALL LIVE.  In Fabrizio's words:  "Music has to be live.  Music is a feeling.  It is emotion.  It is something that comes from deep inside you, and if you perform it with dedication and passion you can translate that to an audience."
Fabrizio has been known to play for 8 hours without a break, and even more amazing, without repeating one song.  He has developed a unique style, which is energetic and fun, often using props.  "I'm not one of those musicians that will play quietly in the corner.  I love to perform.  When I'm performing I genuinely have a great time."  And so does the audience.  Fabrizio loves it when his audience participates.  "I love the energy that it creates."  He loves to take requests and with the wide range of styles in his repertoire, there is sure to be something for everyone. That is why when you are at one of Fabrizio's shows you will always find people dancing and singing along.  Fabrizio uses his great sense of humor to create a fun environment.
Watching Fabrizio perform will have you dancing in your seats or rolling on the floor.  Either way, you will have a great time.  Fabrizio's wide range of music, and the energy with which he performs, has developed an incredible following of people that love music and fun.  His almost endless list of songs keeps the requests coming.  It is said that when you come to see Fabrizio you never see the same show twice.
Fabrizio's popularity is such that he is in constant demand.  He's at home performing in the 1,200 seat Grande Lake Theater of the Lake Tahoe Horizon Casino/Resort, the 600 seat room at the Reno Hilton, or the cozy Delta Saloon in Virginia City.  For the past 40 years he has Performed Professionally in Lake Tahoe, New York, Los Angeles, Monterey and San Francisco, and has done studio sessions all over the United States, Canada, and Mexico either as a solo performer or with a group.